DOD Working to Mitigate Climate Change Effects on Installations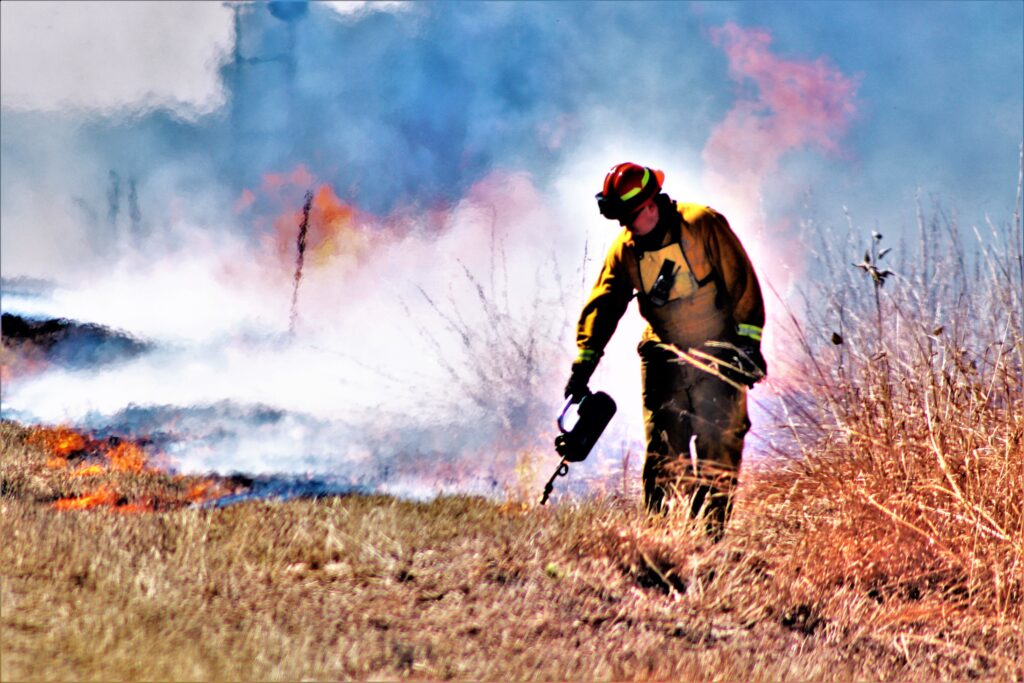 BY DAVID VERGUN, DOD NEWS
In recent years, wildfires impacted the Defense Department's ability to conduct training on installations on the West Coast while hurricanes adversely affected installations along the East Coast, said a Defense Department official, attributing the severity of the storms and the wildfires, in large part, to climate change.
Richard Kidd, deputy assistant secretary of defense for environment and energy resilience, discussed what the Defense Department is doing in the face of these threats to its installations.
The department has taken steps to build resilience across a number of systems, including the power grid and the water supply, he said. Other approaches include building seawalls and locating facilities to higher ground. Many adaptations to increase resilience to climate change also help reduce the emission of greenhouse gases that contribute to global warming, such as using renewable energy.
To help the department better understand climate change threats to installations worldwide, the DOD developed a climate assessment tool in 2020, he said. This tool will supply much of the required information to fulfill new climate-related tasks laid out in recent executive orders and congressional requirements.
The developer of the tool, the Army Corps of Engineers, has unique expertise in modeling the effects of climate change on coastlines and rivers, he said.
In addition, the department has a range of partnerships with a variety of stakeholders across the public and private sectors to identify and implement the best solutions to address climate change, he said.
"Some of our most important partnerships are with the communities that surround our installations in terms of building community-level resilience," he said, referring to energy, water and natural surroundings.
The DOD also partners with other government agencies to address climate change, including the Energy Department and the National Oceanic and Atmospheric Administration.
"Going forward, we're going to have to embed climate change as a consideration in all that we do. All of our resource allocation decision-making activities, our policies, and our strategies must include a climate change dimension," Kidd said.