Cabot Cape Breton Announces Women's Golf Day Event And New Inclusivity Programming Ahead Of June 1 Reopening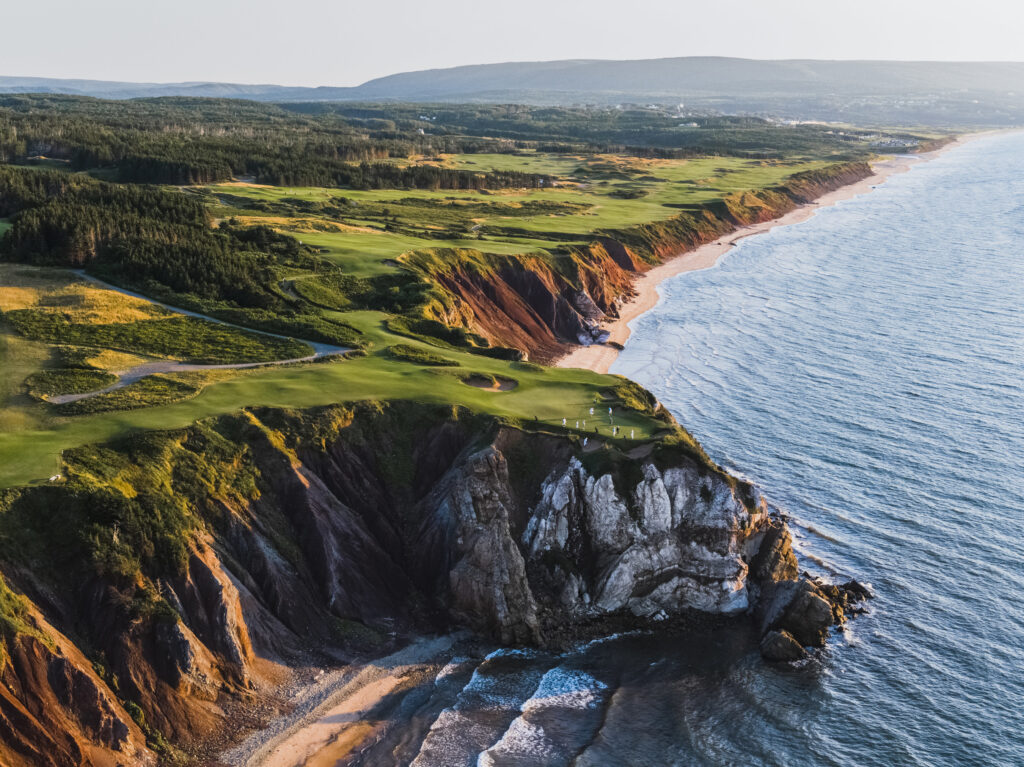 ---
Cabot Cape Breton, located on over a mile of sandy beach along the coast of Cape Breton Island, Nova Scotia, announces new diversity and inclusivity programming for the 2021 season. The resort has garnered international acclaim as one of the premier vacation destinations in the world thanks to its dramatic setting, exceptional hospitality and two dynamic golf courses that rank among the world's best. Leading up to the resort's official reopening on June 1, Cabot Cape Breton will host a two-day  Women's Golf Day event to join in the global celebration of women in golf. Cabot Cape Breton has also partnered with Black Lives Matter Golf (BLMG) and SchoolsPlus in an effort to remove financial and social barriers and to promote a more inclusive game of golf.
In celebration of Women's Golf Day, resort opens to women only
Women's Golf Day aims to engage, empower and support girls and women through golf. The experience provides a simple and accessible skill-building platform and brings women together for powerful networking opportunities. From May 30 to June 1, 2021, Cabot will kick off the golf season with a pre-opening all-women golf getaway. The Cabot Women's Golf Day event includes two nights' accommodations, one round of golf at Cabot Links, one round of golf at Cabot Cliffs, preferred rates for additional rounds of golf, prizes and more. A limited number of packages remain, priced at $380 per person based on double occupancy and $580 per person based on single occupancy.
Cabot expands partnership with Black Lives Matter Golf (BLMG)
Cabot is a proud sponsor of the annual Black Lives Matter Golf Tournament in Nova Scotia and has donated three Stay and Play packages for tournament winners and sponsors. In addition, Cabot Cape Breton will host a free two-day Junior Mentorship Program from June 26 to June 27, 2021 for local BIPOC youth ages 12 – 17. Led by BLMG mentors and Cabot's team of PGA Golf Professionals, the Junior Mentorship Program includes an educational component with age-appropriate discussions on the issue of racial discrimination as well as instruction in all areas of the game, teaching basic fundamentals, etiquette and sportsmanship.
Cabot partners with SchoolsPlus to increase Junior Academy participation for local youth
Cabot has also partnered with SchoolsPlus to grow its Junior Golf Program for the 2021 season. The expanded program will offer free Cabot Junior Academy registration for up to 10 children from the local community. Transportation, meals and equipment will also be provided. Cabot's Junior Golf Program focuses on removing financial and social barriers that can prevent youth from getting involved in the game of golf. Taught by Cabot's team of PGA Golf Professionals, the Cabot Junior Academy was developed for youth from ages six through 15 to receive hands-on instruction in all areas of the game of golf.
"We are thrilled to partner with several incredible organizations helping to make the game of golf more inclusive and accessible," said Ben Cowan-Dewar, CEO and Co-founder of Cabot. "The renewed interest in golf over the past several months has introduced many new players to the game and it's important that we provide opportunities for diverse groups of all skill levels to come together and create memories that will last a lifetime."
For more information, or to book the Cabot Women's Golf Day Package, visit www.cabotlinks.com or call 855-652-2268.
About Author